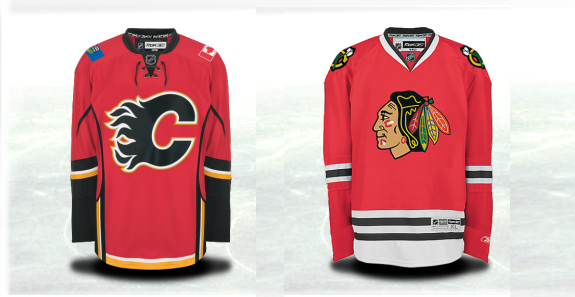 If you look at the standings, it would appear that things are quite dire. But, our secret weapon is that number of games played. We have 2-3 games in hand on most teams in the NHL. A couple of wins, and we're right back in the mix.

We've spanked Chicago here at the 'Dome before, and we can do it again. We've had a history of beating teams that we "shouldn't" beat, and a confidence booster from downing the Hawks may be just what the doctor ordered.

Let's get this bandwagon back on the road.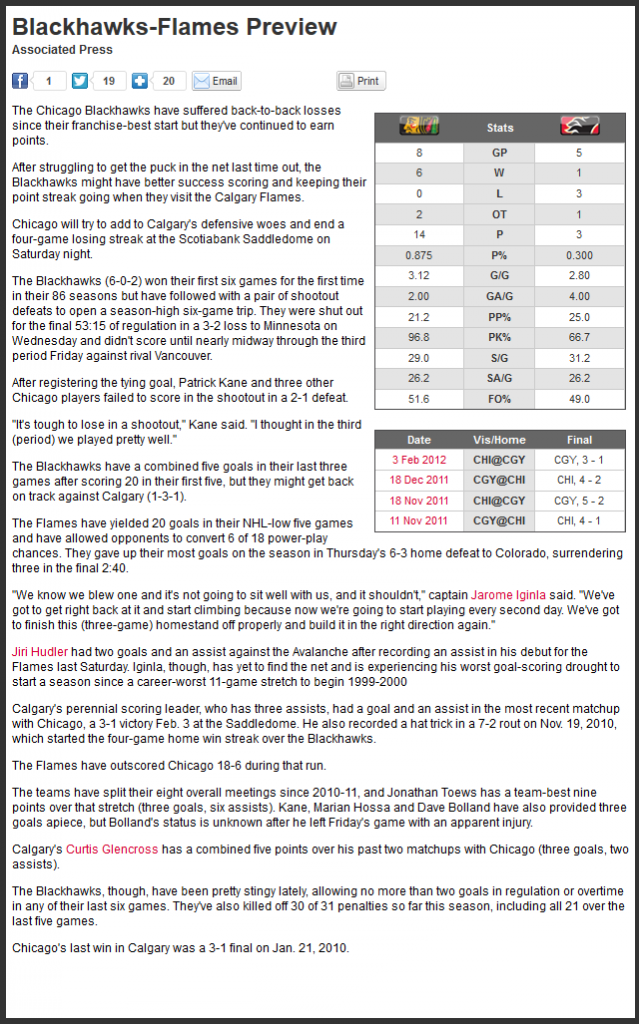 PROJECTED LINES:

Flames:

Cammalleri - Tanguay - Iginla

Glencross - Backlund - Stempniak

Cervenka - Stajan - Hudler

Comeau - Jones - Jackman

Kipper


Blackhawks

Stalberg - Toews - Hossa

Sharp - Bolland - Kane

Bickell - Shaw - Frolik

Bollig - Kruger - Saad

Emery